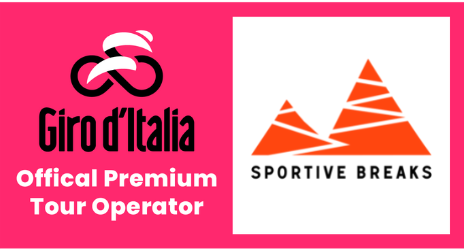 Giro d'Italia Hospitality 2023
Sportive Breaks are Official Tour Operator for the 2023 Giro d'Italia
Live the Giro with us and experience the Fight for Pink from up close with official Giro d'Italia Hospitality Experiences.
Choose from Start Village, A Day on a Stage in an Official Giro d'Italia Race Car, Helicopter Experience and Finish Hospitality.
Exclusive hospitality and VIP access for the 2023 Giro d'Italia with Sportive Breaks, Official Premium Giro Tour Operator.
Get closer to the riders with Giro Hospitality. From the Start Village through to Finish Hospitality. With special experiences like a day in a Giro car or the helicopter experience.
You will receive a full itinerary with joining instructions. Our local team is available for assistance should you need it.
Get inside the race: Our Giro d'Italia Race Experiences allow you to immerse yourself inside the Giro d'Italia for the day. Spend the day on a stage in an official Giro Race Car. On Time Trial stages you can follow an individual rider and on selected stages you can add a short helicopter flight over the race to your experience. Prices starting from £600.
Stage Starts: Available on every stage of the 2023 Giro d'Italia. Watch the riders arrive and get ready at the Start Village whilst enjoying snacks and drinks. Choose from two Hospitality Areas with different levels of service.
Stage Finishes: Available on every stage of the 2023 Giro d'Italia. At the finish enjoy food and drink whilst watching the stage on TV screens before watching the finish and podium LIVE. Final stage hospitality is extra special. Choose from two Hospitality Areas at the finish with different levels of service 
Bespoke Giro d'Italia Experiences: Let the trip planners at Sportive Breaks create your bespoke Giro d'Italia experience for you. The sky is the limit!
Our exclusive Giro d'Italia tours are now on sale. Giro d'Italia stage winner Andrea Ferrigato is our tour leader and he and his local team of drivers and mechanics will provide you with a unique experience. Follow the Giro through some of Italy's beautiful regions.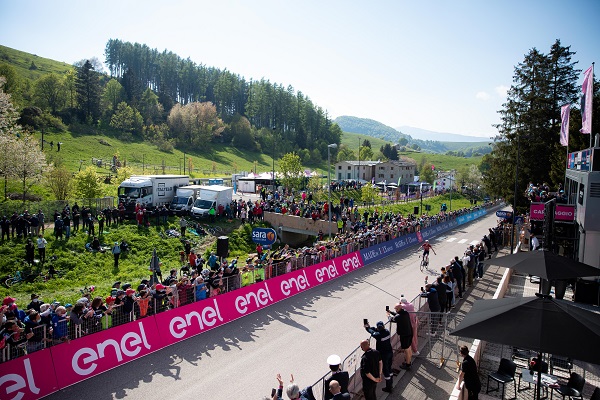 From the northern lakes through to the stunning Dolomites and Italian Alps, enjoy local Italian cuisine and experience live Giro action from up close. Our tours are open to all nationalities and daily guided bike rides, hospitality, VIP experiences and transport for spectators are all included. We also offer bike rental on all tours.
For more information on the 2023 Giro d'Italia Final Week Tour
For more information on the 2023 Giro d'Italia Final Weekend Tour
Find Out More About Other Cycling Hospitality With Sportive Breaks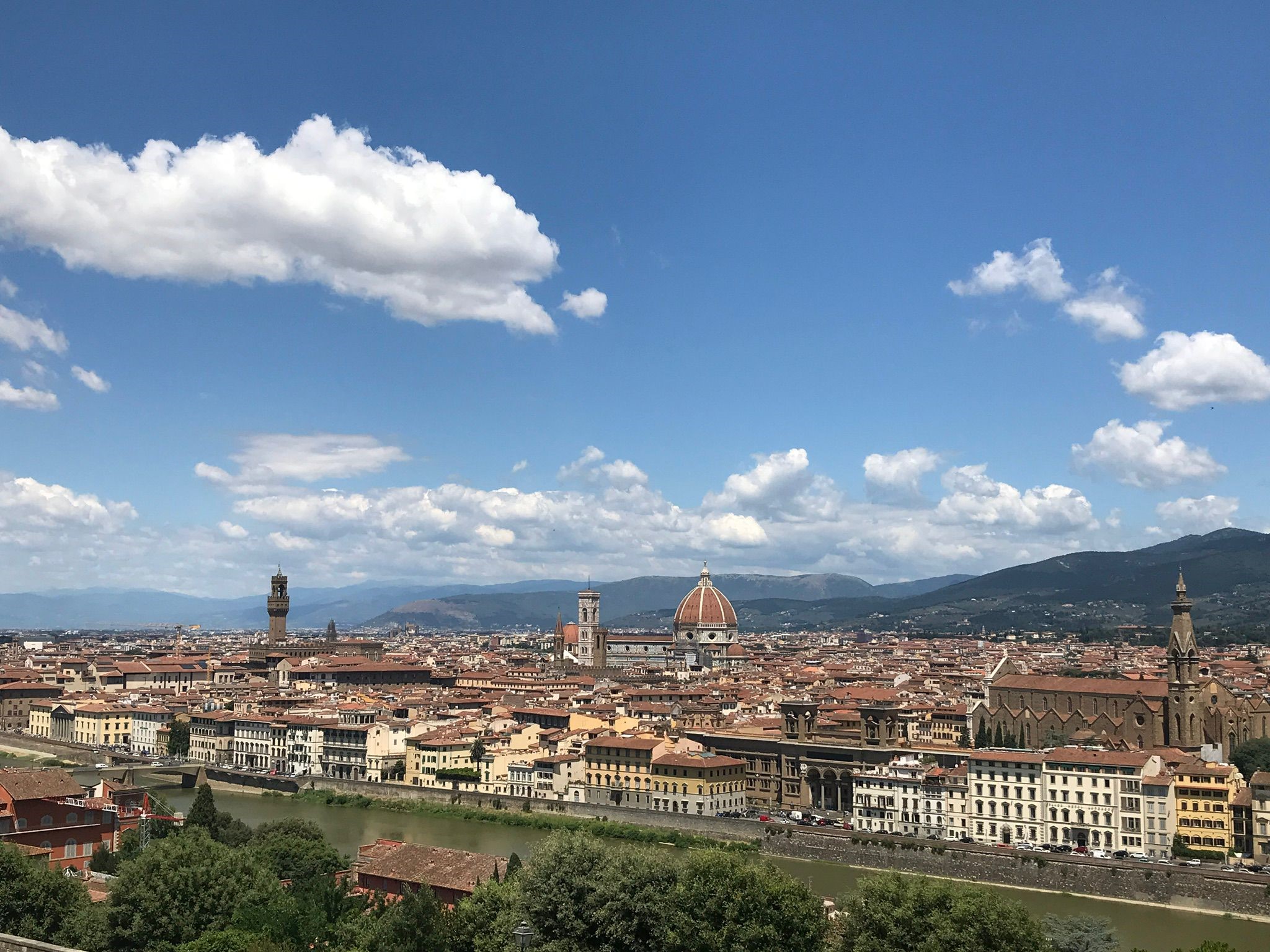 2024 Tour de France Grand Depart Italy 27th June – 2nd July See our safe travels hub for our flexible bookings, vaccine policy & more. View Details. Days 5 Nights difficulity  Hard From £TBC GBP Add to Shortlist Join Waitlist Shortlist Book Now Why Book This Trip? In 2024, the Tour de France Grand Depart […]